Data Power-Ups: Free courses for developing your data skills
We have created four short courses to help you up-skill in data, on the topics of data protection, data detox, and cyber security.
Data Power Ups are micro training courses which are available to do online which you can complete in your own time. The courses are part of the Data Skills for Work programme.
These are free for people living in Scotland. You need to identify as being part of one of the following groups:
Women advancing at work
Women returning to work
Earning under £24k per year
Underemployed
Unemployed
At risk of redundancy
Belonging to an ethnic minority group within society
Living with disability
Neurodivergent
The courses:
Data Detox 1: Take control of your personal data on the web
Feel like you're sharing too much data? We'll show you how to take back control of your digital privacy – but without having to give up your smartphone.
Learn how companies gather and process your personal data
Learn tips about reducing the amount of data stored about you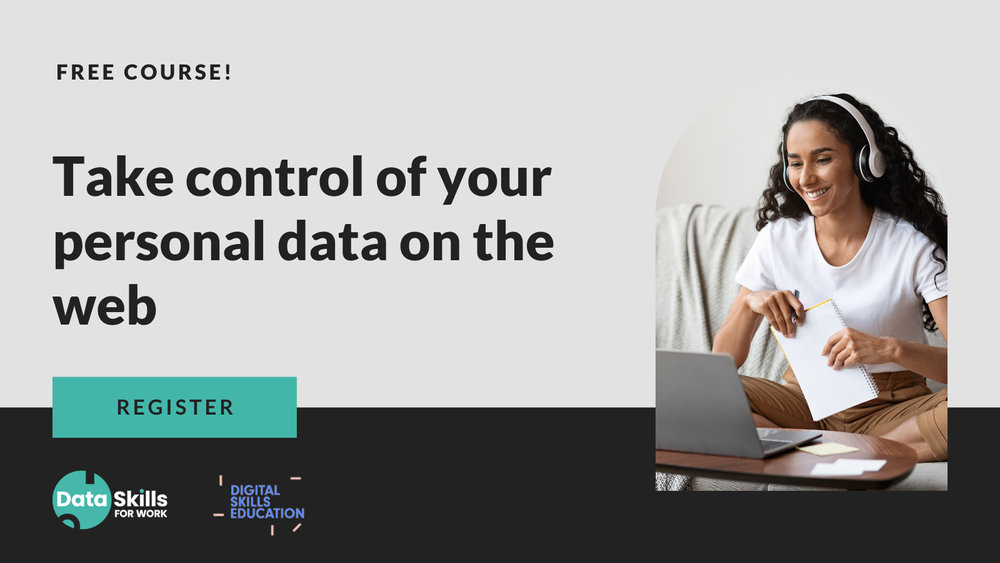 Data Detox 2: Take control of your personal data on your phone
Have you let yourself install too many apps, clicked "I agree" too many times, or generally feel like you've made too many accounts? Take action and data detox your phone
Learn about the data collected by your phone
Understand the sensor data and personally identifiable information that is collect and stored by your phone
See how to adjust your settings so you share only what you're comfortable with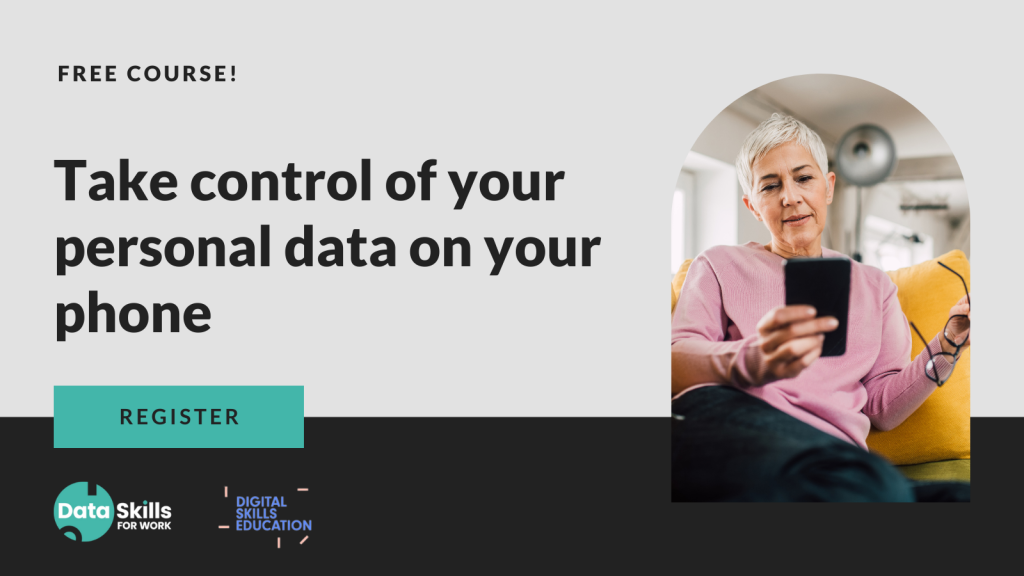 Protecting Data 1: Securing sensitive data
Nowadays our computers, phones, and tablets are filled with personal data – but how can we keep that sensitive information out of the wrong hands? Learn the most important steps to take to protect the data you hold.
How to store your data securely on laptops, phones, and storage devices
How to share your data on secure connections and using encrypted messaging apps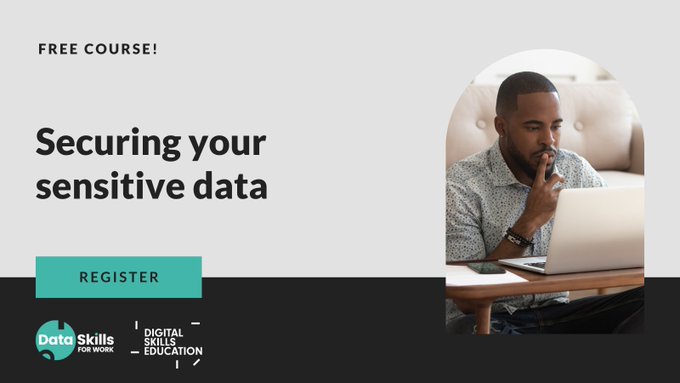 Protecting Data 2: Data breaches and phishing
Has your personal data been accessed by cyber criminals? And what can you do about it? You'll also learn about social engineering, the way cyber criminals try to trick you and steal your information.
How to spot and protect yourself from "phishing", scam websites and emails
Find out if your personal information has been leaked in notable data breaches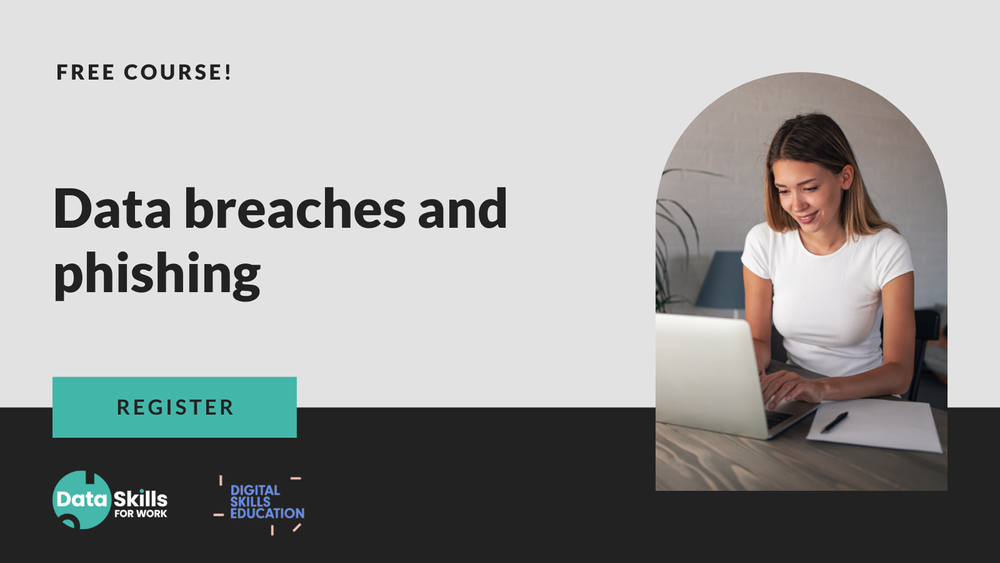 Project partners


This course is created by Digital Skills Education. It is fully-funded for learners in Scotland thanks to Data Skills for Work. The Data Skills for Work programme is led by The Data Lab and is part of the Data Skills Gateway, part of the Data Driven Innovation (DDI) initiative at the University of Edinburgh.