Everything you need to get started volunteering
Volunteering to support a tech club is your chance to inspire the next generation of tech enthusiasts. Whether you're a school teacher, a youth worker, or a volunteer with a technical background, you can make an impact!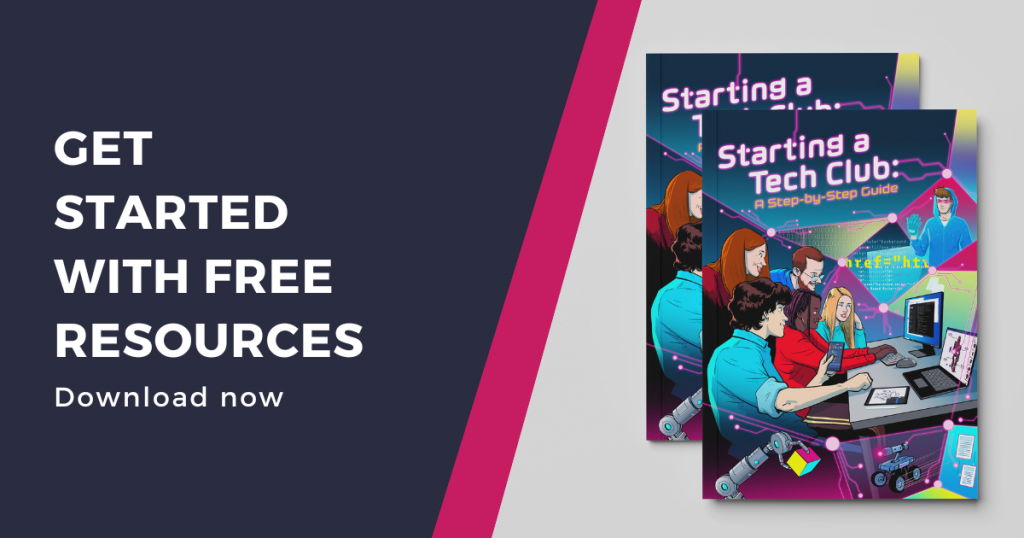 Download these resources to help you get started.
Starting A Tech Club: A Step-By-Step Guide – This tells you everything you need to know about setting up and running a successful technology club
Tech for Good Resource Cards – Ready-made activities for use in your tech club. Choose from activities that are browser based, use micro:bits or robotics.
Highland Kit and Assets Guide – A list of organisations who have tech kit and assets which can be borrowed on site or loaned out. This is a pilot guide and currently available for Highland Council area only.
Starting a Tech Club
Get started with free resources including a step-by-step guide.
These resources have been created by Skills Development Scotland and Digital Skills Education as part of a programme to support tech clubs across Scotland.