Learn how to establish healthier tech habits and stay safe online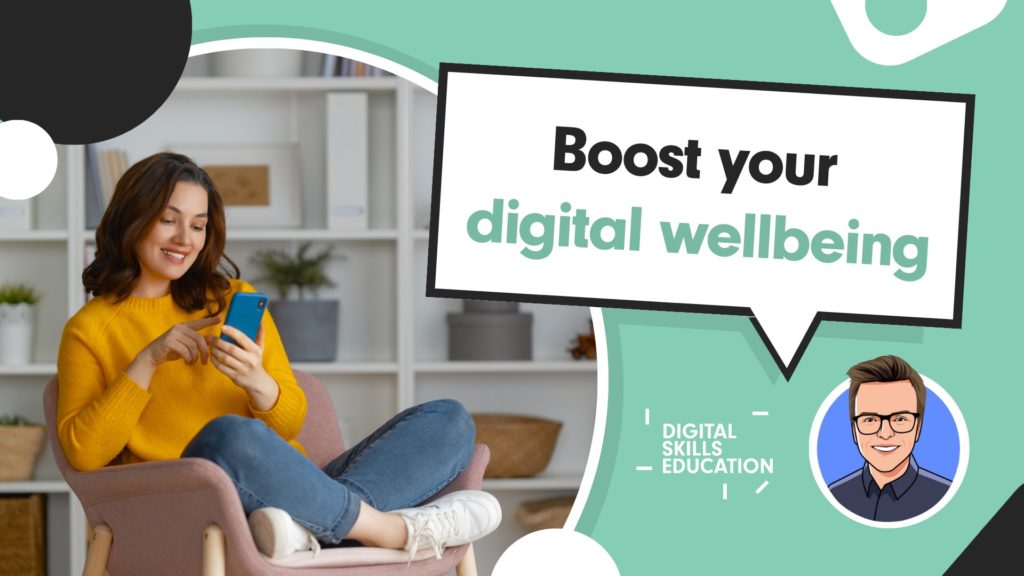 Join our free 2 hour course to boost your digital wellbeing and develop a more positive relationship with your phone.
📱 Reset your relationship with your phone
Have you ever heard your phone ping, and found yourself feeling anxious? Has excessive screen time left you fatigued with tired eyes and a sore head? Or do you simply get too distracted and can't focus on work?
We'll show you ways to cut down on the negative effects of spending so much time on our phones. We'll look at ways we can improve our relationship with technology, and how we can use it in a more positive, and less intrusive way.
You will:
Evaluate your own digital habits and find ways to improve your digital wellbeing
Learn how to tame annoying notifications and time-draining apps
Feel safer knowing how to keep your phone safe from cyber criminals
🔐 Take control of your personal data on your phone
Have you let yourself install too many apps, clicked "I agree" too many times, or generally feel like you've made too many accounts? Take action and data detox your phone.
We'll guide you through how to declutter and cleanse your phone. By getting rid of random apps on your phone that you never use can be a powerful way to detox your digital self, and keep you safe from cyber criminals.
You will:
Learn about the data collected by your phone and apps
See how to adjust your settings so you share only what you're comfortable with
Learn about the best apps for keeping your personal information, messages, photos, and passwords safe.
Book now
You don't need any technical knowledge to take part.
Come along and take steps to boost your digital wellbeing and stay safe online.
Join us on Tuesday 3 October, 10am, Microsoft Teams
Interested in hosting a workshop?
Would you like to arrange a workshop for your workplace, team, or group?
Contact Craig for more information.
Project Partners
These workshops are organised by Digital Skills Education and Scottish Union Learning. They are funded by Scottish Government's Cyber Resilience Unit.