Phishing and Data Breaches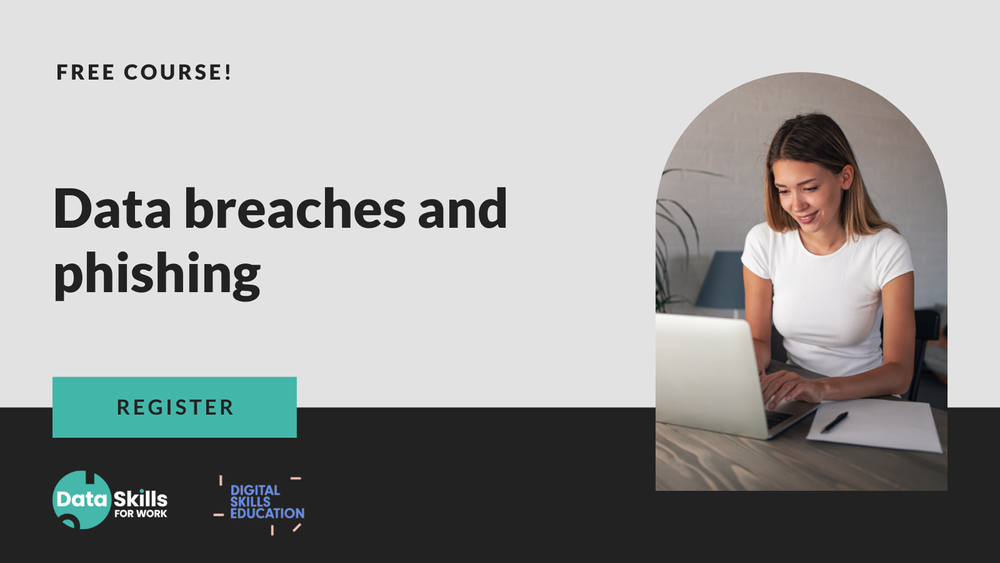 Has your personal data been accessed by cyber criminals? And what can you do about it? You'll also learn about social engineering, the way cyber criminals try to trick you and steal your information.
How to spot and protect yourself from "phishing", scam websites and emails
Find out if your personal information has been leaked in notable data breaches
Complete the videos in numerical order. After putting in the time and effort to fully understand the course material, you may be asked to complete a short quiz to demonstrate your knowledge and understanding. Kirstie and Craig are the presenters for this course.
Project Partners


This course is created by Digital Skills Education. It is fully-funded for learners in Scotland thanks to Data Skills for Work. The Data Skills for Work programme is led by The Data Lab and is part of the Data Skills Gateway, part of the Data Driven Innovation (DDI) initiative at the University of Edinburgh.
Introduction
Section 2
Section 3
Section 4
Complete a short quiz to demonstrate your knowledge and understanding and claim your certificate.
How to claim your certificate
Fill in this form to request your certificate. You will need to provide a password, which you will find at the end of the quiz.
Sign up to our newsletter below for updates and free digital skills resources.