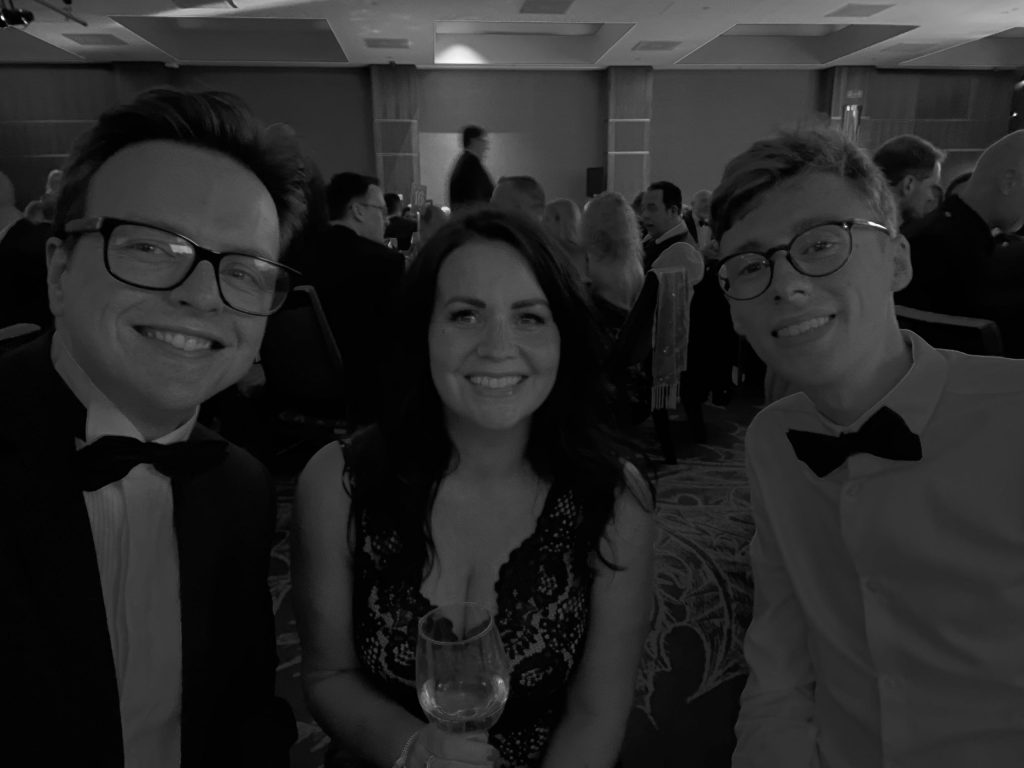 We are delighted that our "Cyber Skills Live" project with Skills Development Scotland has scooped first place for the 'Best Cyber Education Programme' and was awarded with the prestigious 'Champion of Champions 2021' trophy thanks to the Discover Cyber Programme at the Scottish Cyber Awards 2021.
The programme has seen more than 150,000 pupils take part in a series of engaging lessons covering a range of cyber security topics. Support is provided for teachers and the lessons support learning outcomes for a range of relevant qualifications.
Skills Development Scotland's Debbie McCutcheon (Digital Skills Project Manager) accepted the awards at the ceremony.
It's a great honour to win this award. Building the talent pipeline in Scotland is so important to us, working with industry and developing skills so that Scotland has the best cyber security sector in the world."

Debbie McCutcheon, Digital Skills Project Manager
The Discover Cyber Programme has repeatedly outstripped targets and has given pupils the chance to engage with the people behind one of the world's fastest growing sectors.
From using data science to stop a gang of rhino poachers, to applying cyber security skills to defend Stirling Castle, the fun series of lessons help throw a spotlight on a growing sector of the economy where skills are in great demand, and which offers a range of exciting and rewarding careers.
This delivery was down to Debbie and the team's commitment and passion for excellence. Winning these awards show how much this approach is valued by employers and stakeholders in cyber security who recognise the importance of engaging with education.

Janice Andrew, Digital Skills Programme Manager
This is fantastic recognition for the work our team is doing to improve digital skills across the country"

Craig Steele, Digital Skills Education
Play all our interactive activities on the Cyber Skills Live website