Take control of your personal data your phone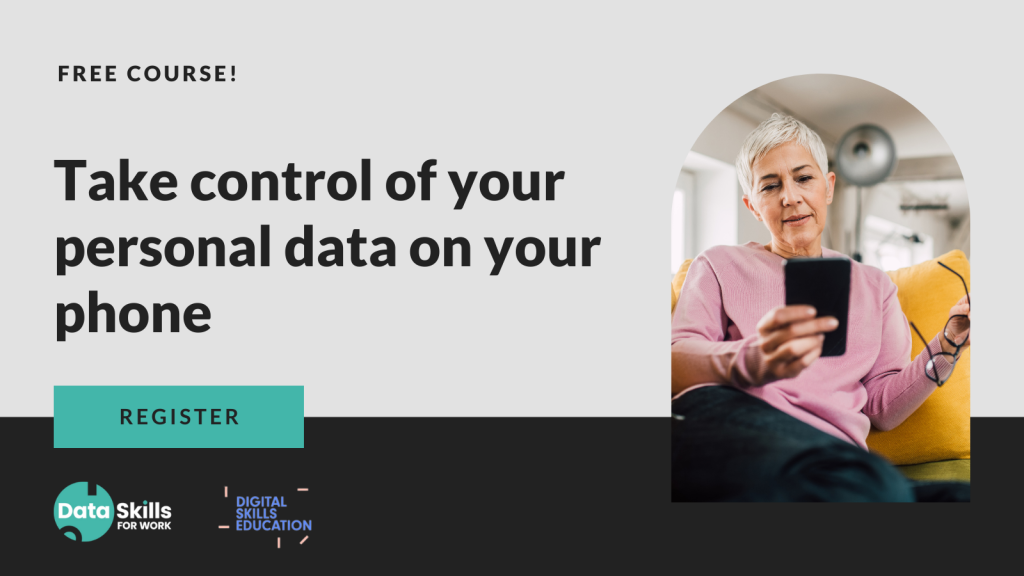 Have you let yourself install too many apps, clicked "I agree" too many times, or generally feel like you've made too many accounts? Take action and data detox your phone.
Learn about the data collected by your phone
Understand the sensor data and personally identifiable information that is collect and stored by your phone
See how to adjust your settings so you share only what you're comfortable with
Complete the videos in numerical order. After putting in the time and effort to fully understand the course material, you may be asked to complete a short quiz to demonstrate your knowledge and understanding. Kirstie is the presenter for this course.
Project Partners


This course is created by Digital Skills Education. It is fully-funded for learners in Scotland thanks to Data Skills for Work. The Data Skills for Work programme is led by The Data Lab and is part of the Data Skills Gateway, part of the Data Driven Innovation (DDI) initiative at the University of Edinburgh.
Introduction
Section 2
Section 3
Section 4
Section 5
Section 6
Complete a short quiz to demonstrate your knowledge and understanding and claim your certificate.
How to claim your certificate
Fill in this form to request your certificate. You will need to provide a password, which you will find at the end of the quiz.
Sign up to our newsletter below for updates and free digital skills resources.